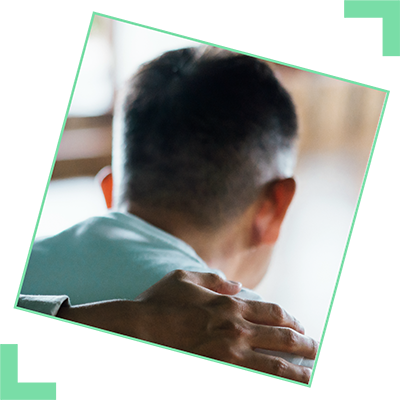 Our highly-skilled and experienced cancer nurses and support experts have helped over 1000 people deal with cancer
Suzanne
Cancer Nurse Specialist
NMC Registered
Mental Health First Aider
Chemotherapy Nurse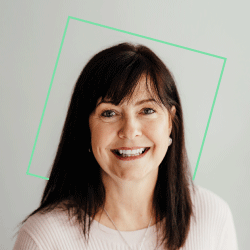 I have been a registered nurse in the NHS and Private Sector for over 25 years, with experience in surgical & cardiac nursing; specialising in Cancer Care for the past 15 years in the Acute and Palliative setting.
I feel that the more clients know and understand their diagnosis and treatment, the more empowered they feel. I aim to use my knowledge & experience to support those affected by cancer, helping them avoid some of the pitfalls and side effects of their treatment. I take a holistic approach; each client is individual and being there to support pre and post treatment can have a hugely positive impact on their experience.
Cancer specialism: Breast, Prostrate, Lung, Kidney, Haematology, Neurology, Head and Neck, Gynaecology, Colorectal, Liver, Skin
"It was great to have Suzanne to talk through medical queries with. It was really helpful to have her professional advice"
Rebecca
Cancer Nurse Specialist
NMC Registered
Mental Health First Aider
Chemotherapy Nurse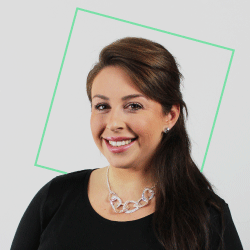 I have been a Cancer nurse for many years after training at the Royal Marsden. I have worked on oncology wards throughout Hampshire, where I have gained experience in all different cancer types and treatments.
Cancer specialism : Breast, Prostrate, Head and Neck, Colorectal, Pancreatic, Urology, Gynaecology, Skin, Lung
"Really glad to have had Rebecca present especially when I reacted badly to chemo tablets. Her advice and advocacy came at the right time and helped get an appointment with the oncologist quicker than if I'd done it myself"
Margarida
Cancer Nurse Specialist
NMC Registered
Mental Health First Aider
Chemotherapy Nurse
Bilingual speaking: English & Portuguese. Intermediate level of Spanish.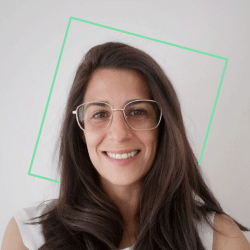 I am a registered and strongly dedicated nurse with over 9 years of experience in the UK within the emergency, surgical and oncology/haematology fields.

I have worked in chemotherapy wards in several different Hospitals which allowed me to gain a vast knowledge on daily based clinical practices and an understanding of different trusts & private practises.

Comprehensive knowledge of the healthcare system in the UK and certain EU countries.

I like to build a flexible relationship with my clients and be there for them as and when needed. I aim to use my knowledge and experience to support clients throughout their cancer journey but, ultimately, help them to feel empowered in making informed decisions.
Cancer specialism : Breast, Prostrate, Head and Neck, Colorectal, Pancreatic, Urology, Gynaecology, Skin, Lung
"
I feel that the support from you and Margarida has been outstanding and I can't thank you enough for everything you have done. It has made a massive difference.

"
Jodie
Case Manager
Mental Health First Aider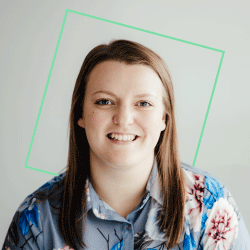 I understand this is a difficult time for you and your loved ones, but I'm here to try and take some of the stress away. Life can suddenly become very busy with a cancer diagnosis; I want to make sure you spend as much time still doing the things you enjoy.
"Jodie, you've done a super efficient job at sorting out the cash payments for various days I spent in hospital and my chemotherapy. It really was a huge help to have you dealing with that for me!"
Lorraine
Case Manager
Mental Health First Aider
Benefits Advisor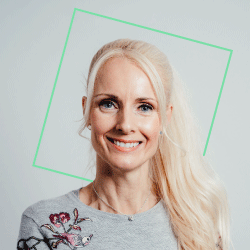 I can call your healthcare team to chase your appointments or results, contact local support centres to find out what services you can access (counselling, complementary therapies, support groups), nothing is too much, I'll always try to help with anything you require support with.
Sometimes you might just need someone to talk to and feel you don't want to bother family & friends. You are always welcome to call me to have a chat.
"Lorraine was lovely to talk to and made me feel at ease and like nothing was too much trouble"
Kristelle
Client Support Navigator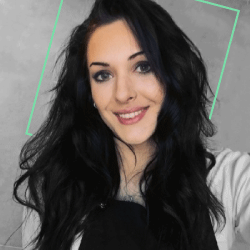 My whole focus is on providing the best Customer Service possible. My passion lies in helping clients find the support they need and Reframe strives to achieve this daily.
I will take your initial call and discuss with you what you need before setting up your case. In tough times it's even harder to access trusted support. So it's even more important for us to be there when you need us most.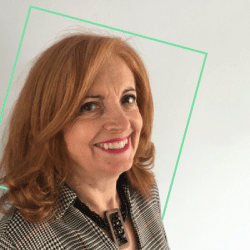 Our client champion Linda is passionate about ensuring that top-quality patient care is delivered wherever she is. Originally trained as a nurse at Great Ormond Street Children's Hospital and Royal Berkshire Hospital she has enjoyed a long career in the NHS, holding various board-level positions there over the past 20 years.
Linda is chair for the Clinical Governance Committee, as well as overseeing all Clinical supervision, Nurse registrations and ensuring that we meet strict NMC code of conduct guidelines - supporting our Nursing team in working towards prioritising people, practicing effectively, preserve safety and promote professionalism and trust and ensuring the team gain continuous learning and development to keep their skills fresh.