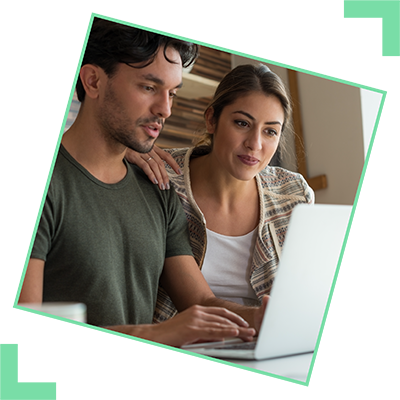 How we have helped
Over a thousand customers have trusted Reframe to support them or their loved ones touched by cancer
Colvin King*
Reframe Client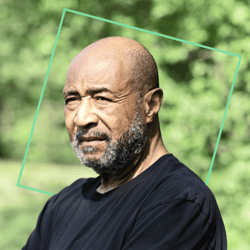 When Colvin received his Prostate cancer diagnosis, he was able to access our personalised cancer support programme via his wife's employee benefits package, through her organisation.
"I think it would be an advantage if all of my colleagues had access to this type of support. We have a high percentage of male workers and I've taken it upon myself to increase awareness for them to check themselves and seek advice if they are concerned.
The NHS are incredibly overwhelmed and can only assign a finite amount of time and resource to each person who is undergoing treatment.
"Reframe were able to be both a listening ear and provide practical support that I wouldn't have received anywhere else. My dedicated support team were able to help me with my return to work, as well as source me with a universal toilet card and radar key – all of which enabled me to continue working, travelling and attending business meetings with confidence.

The information received from the team and resources I received from my team were fantastic. This additional help meant a lot and gave me the confidence to tackle this journey with positivity."
*Whilst consent has been given to use these quotes in some instances we have changed the names to protect identities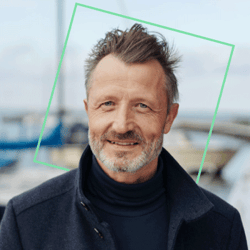 It's a harsh reality that cancer can strike anyone, at any time. When 43 year old fitness fanatic Antonio, a triathlete who enjoyed a healthy lifestyle, was rushed to hospital with an obstruction in his abdomen, a cancer diagnosis was a complete shock.

Antonio's post-surgery treatment for bowel cancer involved a temporary stoma and a follow-up round of chemotherapy. For many athletes, often when an injury strikes, the primary concern is usually "when can I come back? And how much will it affect my performance?" Despite the severe nature of Antonio's condition, these thoughts were top of mind.

Due to his athletic ability and high fitness levels, when Antonio approached his consultant about wanting to stay active, he was given permission and encouragement to continue some physical activity. This is because studies suggest the increased blood flow resulting from exercise can help distribute chemo around the body.

However, the rigorous cancer treatment was a shock to the system. The side effects of chemo and subsequent lifestyle changes were a challenge for Antonio to cope with.
He was introduced to his case manager Lorraine, who was a great help in answering his questions around balancing his training with his new lifestyle. When Antonio first registered, he was interested in local support groups which the Reframe team sent him details on and also details for Bowel Cancer UK, an online forum that he and his wife joined.

Lorraine provided him with a link to NHS fitness studio exercise videos and advice on what exercises are safe post-surgery. Later on in his journey, she signposted him to Paul's Cancer Support as they have remote wellbeing and self-management workshops as well as one to one counselling sessions for him and his wife. With personalised support, Antonio was able to further adapt his other activities, such as transforming his cycling training into virtual bike rides.
"Lorraine is extremely knowledgeable and it was helpful to have my own contact who knew my case in-depth and was able to provide me with personalised advice and tips."
The periods in between scans and results were often the most distressing for Antonio and his wife, Helen. They often felt overwhelmed and anxious with the fear of a recurrence. Antonio spoke to Reframe about these concerns affecting his family and Reframe arranged for a specialist counsellor at Pauls' Cancer Support Centre to provide mental health support.

Six months after chemotherapy, Antonio was scheduled for major abdominal surgery. The day before the procedure, Antonio grew nervous. He expressed his concerns with Lorraine who introduced Antonio to his own cancer nurse specialist, Suzanne, provided by Reframe, who could talk him through the surgery and what to expect.

Suzanne was able to offer Antonio a level of care and attentiveness that went above and beyond his expectations and comforted him ahead of the surgery. This included reassuring him that the surgeon was well-experienced with a strong track record of successful results, as well as helping him to understand what to expect after the operation in case of complications.
"Suzanne had an impressive wealth of advice, information and medical explanation. She was very helpful in taking care of any problems or concerns I had and preventing them turning into major complications which could have delayed recovery."
When Antonio found he was struggling, Reframe was able to assist in recognising triggers and created a wellness plan to help him plan meetings accordingly and to use coping mechanisms such as anti-sickness tablets, pain control and steroids to create productive periods for him to work through.
"I feel so lucky to have such a personalised service through Reframe. It puts my mind at ease knowing that I've got all of my details in one place, via the online portal, which is so good and very user-friendly."
*Whilst consent has been given to use these quotes in some instances we have changed the names to protect identities
"In the first week you have arranged more for me than I have managed in a year. I am really glad I signed up. I didn't know where to turn. I could have searched long and hard but I am not in the right headspace, I can't face it. Just having someone asking what I need help with, or here is an email address takes a huge burden off."